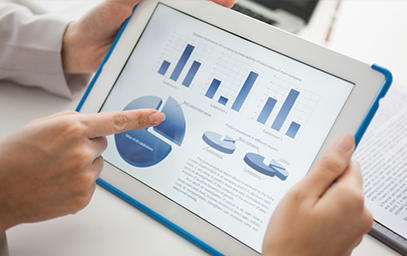 When it comes to your Digital Marketing, you have to choose wisely since there are many online marketing agencies out there. For any company, Business Goals, Leads Generation or better exposure for their website is a first thing on their wish list. What you will do when you do not have online presence? What your call when you decide to choose a Marketing Agency?
Digital Marketing Agency should be a local business.
Need a dedicated Project Manager who should be technical enough to manage your project
Clear Picture of what work has been done or being done on a monthly basis
Direct contact with people in company
If the answer is YES…. then you found the right company at right time. At More Web Biz, we not only sell our services but we provide digital marketing solution to businesses. From organic SEO to professional level of PPC, our job is to make sure you get the most out of your marketing efforts. Our Adwords & Analytics Certified Staff is well trained in managing Small to Corporate level of Search Engine Optimization & Pay Per Click campaigns. We carries the most effective techniques to market your business in the right direction
Business Model understanding is the key to success in digital marketing. We are not just a Local Search Engines Marketing company; we take your business as our own business. Submitting your business to Local Listing Site won't just help to increase monthly traffic stats, finding and targeting the right audience is the main factor.
Our state of the art support and tech teams are dedicated to work with you on your digital marketing needs. First Page rankings are not an easy job any more. This is where More Web Biz will serve your needs.